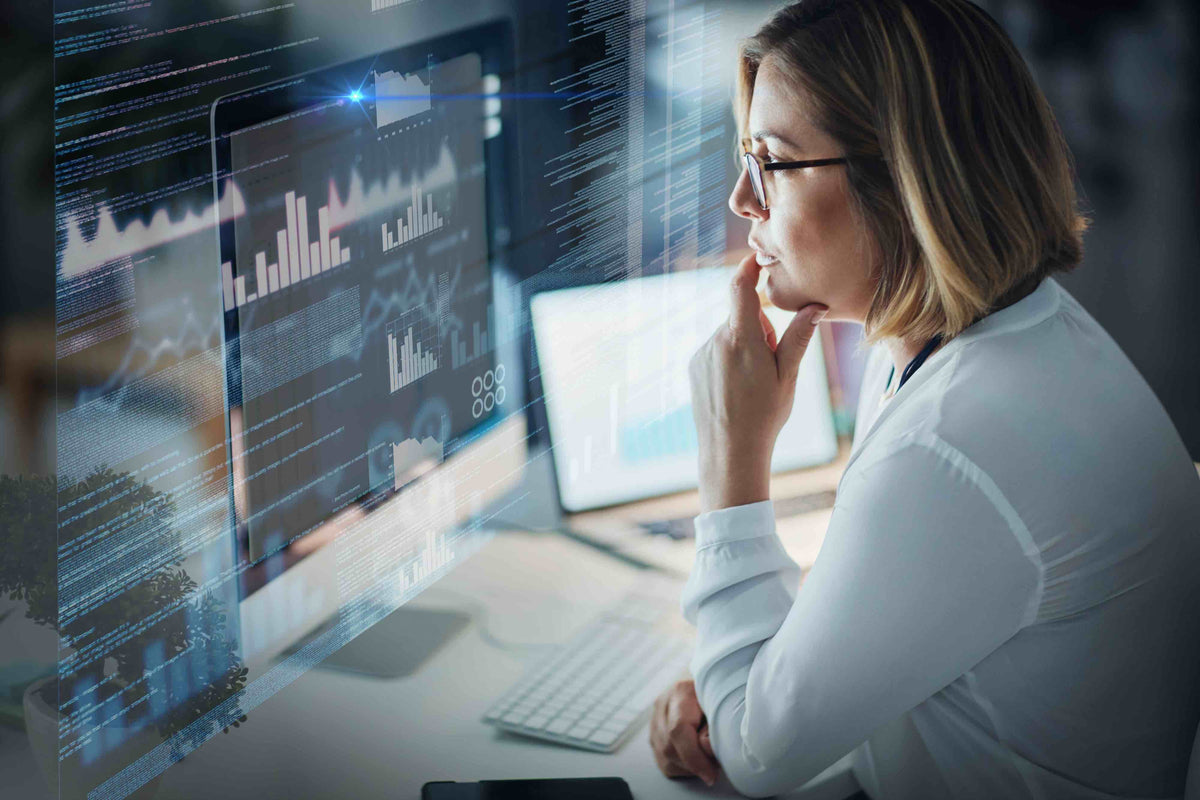 Why EASY Ecommerce is the Ideal Ecommerce CRO Agency for Boosting Your Revenue
Ecommerce CRO Agency
In the contemporary world where every brand is vying for consumer attention, a robust online presence isn't merely an option; it's a necessity. Ecommerce has grown exponentially over the past decade, and the competition has never been fiercer. Today, it's not just about driving traffic to your online store; the real challenge is converting that traffic into paying customers. That's where Ecommerce Conversion Rate Optimization (CRO) comes in, and no one does it better than EASY Ecommerce—your ultimate Ecommerce CRO Agency. 
What Makes EASY Ecommerce the Go-to CRO Agency?
Expertise in Fashion Ecommerce
Fashion is a sector that thrives on trends, personal tastes, and an ever-changing consumer base. Navigating through the complex world of fashion ecommerce requires nuanced understanding and bespoke solutions. At EASY Ecommerce, we specialize in delivering personalized CRO solutions tailored specifically for fashion brands.
From product page optimization that encapsulates the latest styles and trends, to shopping cart abandonment strategies that consider the fashion-conscious customer, our tailored approach ensures that your fashion brand doesn't just survive, but thrives in this competitive landscape. View our fashion ecommerce program. 
Specialization in DTC Ecommerce
Direct-to-Consumer (DTC) is a business model that has taken the ecommerce world by storm. It offers a personalized touch that traditional ecommerce often lacks. Our DTC ecommerce strategies are not just about optimizing the conversion funnel; they are about creating an entire customer journey. We understand the unique challenges and advantages that come with DTC ecommerce, making us the ideal CRO agency to escalate your DTC brand's growth.  View our DTC ecommerce program. 
Proven Track Record
When it comes to CRO, results speak louder than words. We've worked with some of the leading brands in the industry and have consistently delivered remarkable results. Our comprehensive analytics reports and case studies provide quantifiable proof of our success.
Real-Life Success Stories
Viberg Boots: Hand made footwear since 1913
This high-end fashion retailer was struggling with a high bounce rate and low conversion rate. After partnering with EASY Ecommerce, we initiated an in-depth analysis that led to a complete revamp of their product pages. The implementation of high-quality images, interactive 3D foot scanning, and improved brand stories led to a 40% increase in their conversion rate within the first three months. 
OrganicSense: A DTC Success
GrowOya, a DTC brand specializing in garden products, faced challenges with customer retention and shopping cart abandonment. Our tailored DTC CRO strategies, including email retargeting and personalized recommendations, helped them achieve a 50% reduction in cart abandonment and a 30% increase in repeat purchases. 
Advanced Technology and Tools
Another aspect that sets us apart in the CRO landscape is our use of cutting-edge technology. In the ever-evolving digital era, sticking to age-old tactics and tools is a recipe for stagnation. At EASY Ecommerce, we invest in the latest tools and analytics software that offer granular insights into customer behavior, website interaction, and other critical KPIs (Key Performance Indicators). 
AI-Driven Personalization
Our use of Artificial Intelligence (AI) tools allows for hyper-personalized user experiences. Whether you're a high-end fashion brand or a DTC startup, our AI algorithms analyze individual customer data in real-time to offer personalized recommendations, content, and deals that significantly increase the chances of conversion. 
Heatmaps and Behavior Analytics
Traditional analytics can tell you what's happening on your site, but they often don't reveal why it's happening. Our advanced heatmapping and behavior analytics tools give us unprecedented insights into how customers are interacting with your site. This enables us to make data-driven adjustments to improve user experience and conversion rates. Furthermore, we utilize this granular data to inform our design decisions wherever possible, ensuring that the site visitor is getting what they actually want, rather than what we assume they might want.
One of the pitfalls many brands face is making assumptions about their customer base. These assumptions can lead to design choices that may look appealing but are not necessarily effective in encouraging conversions. By leveraging behavior analytics and heatmaps, we can see where users are most engaged on your site, where they drop off, and what elements capture their attention. This real-world data becomes the cornerstone of our CRO strategy.
For example, if the heatmap shows a significant number of users hovering over a particular product but not clicking through, that could indicate a need for a clearer call-to-action or perhaps an adjustment in pricing strategy. Similarly, if users are scrolling quickly past a block of text, that's a clear indication that the content isn't capturing their attention, and a more engaging approach is needed.
The goal is to remove as much guesswork as possible. By focusing on what the data is telling us about your customers' actual behavior, we can tailor your ecommerce site to meet their needs more precisely. This results in a more intuitive, user-friendly experience that not only enhances user satisfaction but also maximizes your conversion rates.
Educational Approach: Empowering Our Clients
While our primary aim is to provide unbeatable CRO services, we also believe in empowering our clients with the knowledge and skills they need to maintain and build upon the success we help achieve. To this end, we provide comprehensive training sessions, detailed performance reports, and consultative insights that can guide your internal teams in sustaining the CRO improvements over the long term. 
The EASY Ecommerce Advantage
In-Depth Analysis: We don't just look at the surface-level metrics; we dive deep into your brand's analytics to understand the consumer behavior specific to your niche.
Customized Solutions: No two brands are the same, and neither are our strategies. Be it fashion ecommerce or DTC, our solutions are specifically tailored to fit your needs.
Continuous Monitoring and Adaptation: CRO isn't a one-time fix. It's a continuous process, and we monitor the performance metrics constantly to adapt and refine our strategies for long-term success.
Transparency: Our client-first approach ensures complete transparency at every stage. From initial audits to ongoing strategies, you are kept in the loop throughout the journey.
Competitive Pricing: Quality doesn't always have to break the bank. Our competitive pricing ensures you get top-notch CRO services without compromising your budget. 
Choosing the right Ecommerce CRO Agency can make the difference between getting lost in the digital shuffle and becoming an ecommerce powerhouse. EASY Ecommerce stands out as an industry leader with unparalleled expertise in both fashion ecommerce and DTC ecommerce.
With our proven track record, specialized solutions, and an unyielding commitment to your brand's success, EASY Ecommerce is not just another CRO agency. We are your strategic partners in achieving exponential growth and unparalleled ROI. Don't just take our word for it; let our results speak for themselves.
To learn more about how we can help you achieve ecommerce excellence, view The EASY Program for fashion brands or DTC brands.
EASY Ecommerce CRO Agency — There's the EASY way or the hard way.